Another day, another hotel continental breakfast. I really like those "do-it-yourself" waffles though.
I got in late the previous night so I planned on waking up a little early for breakfast and forecasting. I decided on Elk City, OK 1After this week, in future posts I'm going to try to articulate my thought process for forecasts. I'm sure that this will be embarrassing for me and hilarious to other chasers that might end up reading these.  as my starting point for the day.
The drive there was pleasant, with patches of heavy fog on the way. I stopped just across the Oklahoma border at a rest stop. Have I mentioned that Oklahoma has really nice rest stops? These things are built like museums and are very clean. They're even staffed!
I talked to the Rest Stop Receptionist (working title unknown) for awhile. Upon hearing that I was a storm chaser, she started complaining about the TV weather coverage in western Oklahoma, strongly advising me to "tell them to do something about it". I explained that I have no actual contact with any Oklahoma television affiliates and am, in fact, just a guy in a car. This didn't really sink in.
You know what? Fine. I'll bring it up at the next meeting.
Continuing on, I got to Elk City by late morning. I got gas and realized that I had a bunch of time to kill. I knew I needed a LOT of work before I could take decent pictures with Heather's Canon 60D camera, so I drove out to the back of the lot and started experimenting.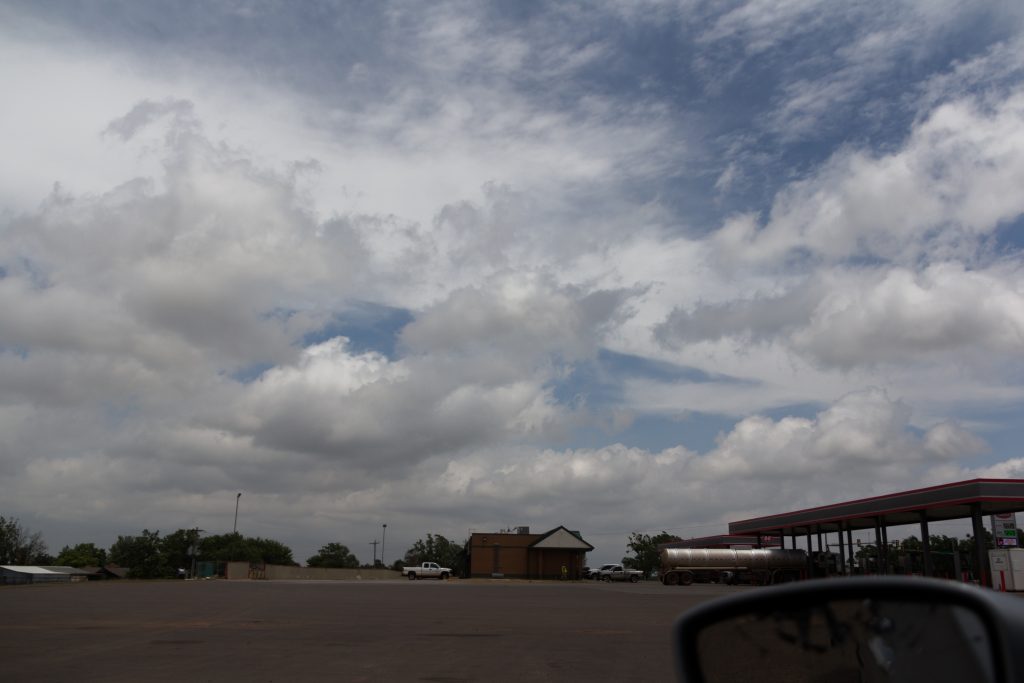 Realizing that this was dumb and that there were far more photogenic places to be, I headed west out of town. I parked on Highway 283 just north of Sayre, Oklahoma.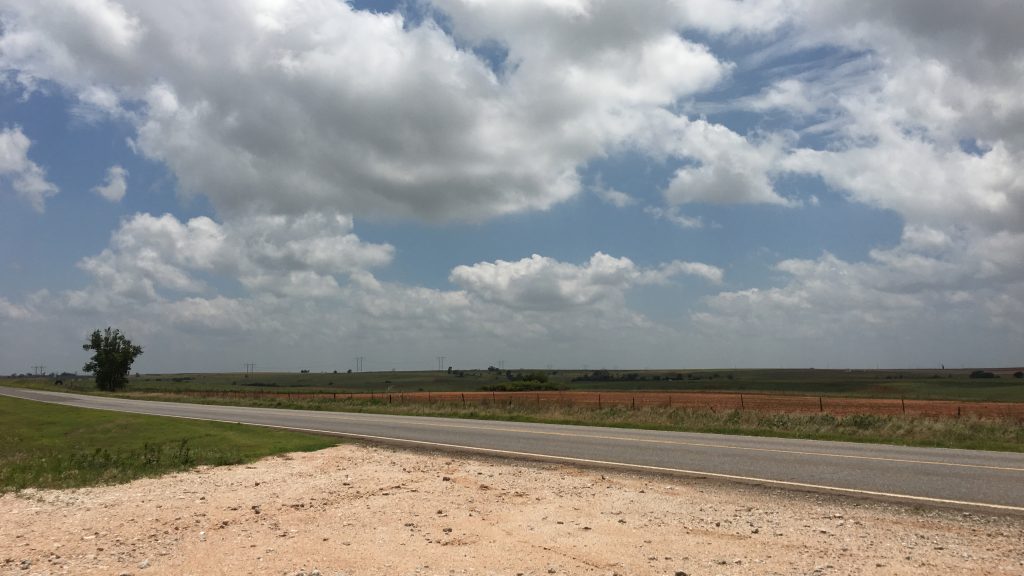 Then I began my covert surveillance of the local livestock.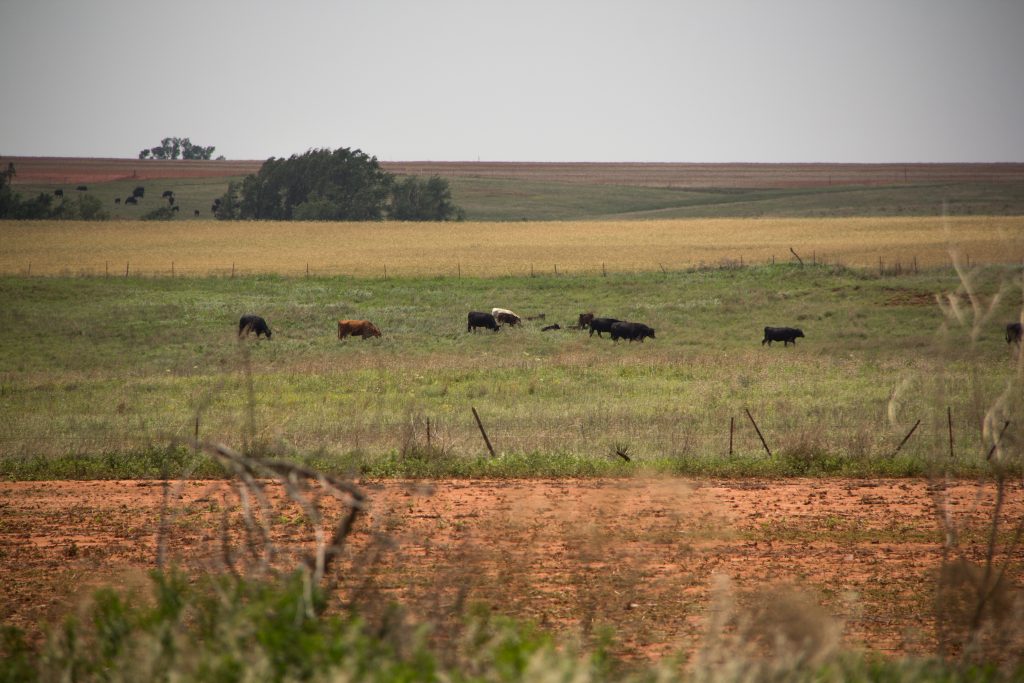 I was there for awhile. Long enough to decide to go back to Elk City for a restroom break and a drink, then go back to my spot. About an hour later, RadarScope showed a strengthening storm southwest of my position. It was rotating and moving northeast near Shamrock, Texas. Chasers began flocking to the only game in town but I decided to stay put, confident that initiation was starting and that soon there would be other options.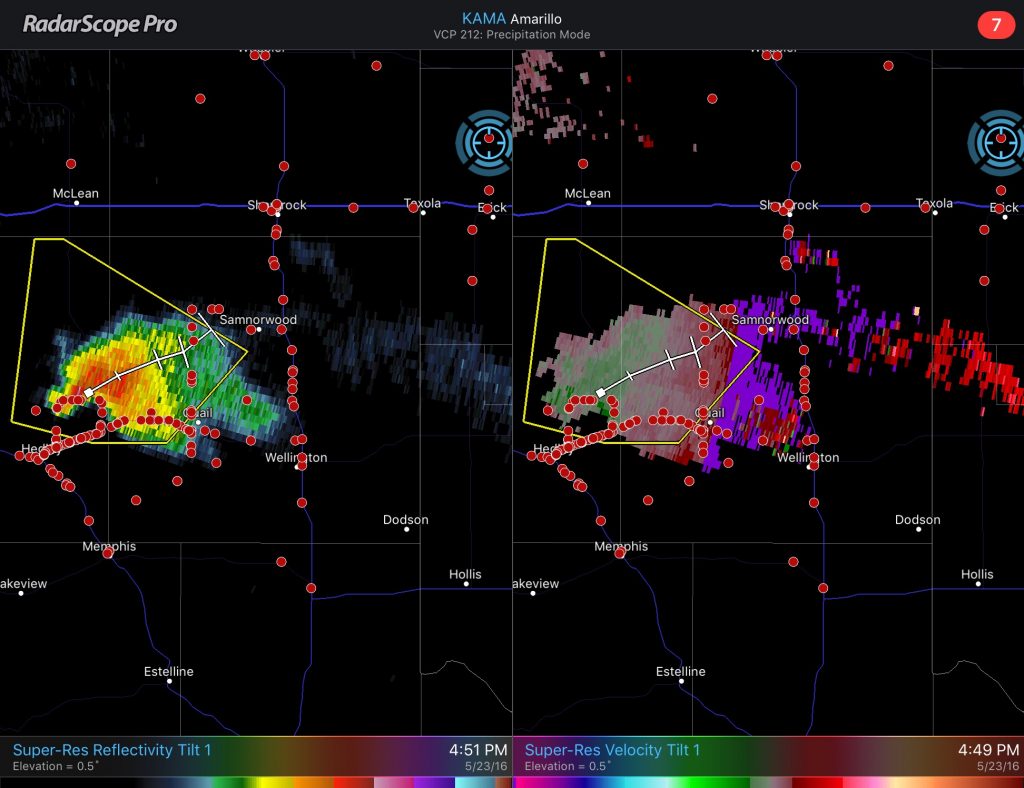 The Shamrock storm looked better and better. I stayed put.
It became tornado warned. I did nothing.
In fact, nothing else developed. After about an hour I decided to head to the Shamrock storm. I dilly-dallied around though, stopping at one point to try to photograph a really cool looking hawk sitting on a fence. It waited until I had the camera out of the bag, lens cap off, and almost pointed at it. Then it flew away.
Well played, hawk.
I finally did intercept the storm after driving south through Erick, Oklahoma. By now it had drifted southeast of Shamrock and was almost out of juice. I took some pictures of the cloud base, then drove a mile north before it could rain on me.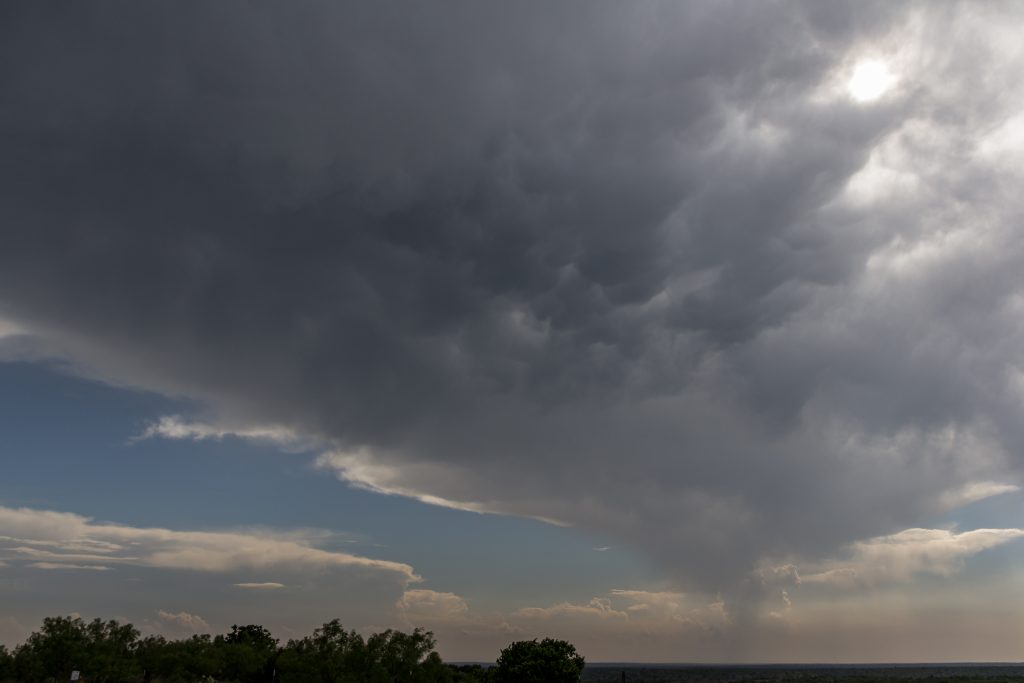 I was really feeling the lack of sleep and just not feeling good in general. I watched what looked like some storm initiation north of me, but couldn't get enthused about the chase day. I felt like I'd kind of suckered myself south to chase the Shamrock storm so I wasn't happy. I decided to head east towards Oklahoma City, but figured I'd change course if things developed.
I finally did stop just off I-40, almost due south of Woodward to take some more pictures. It was pretty cloudy now and I wanted to test my photography in lower light.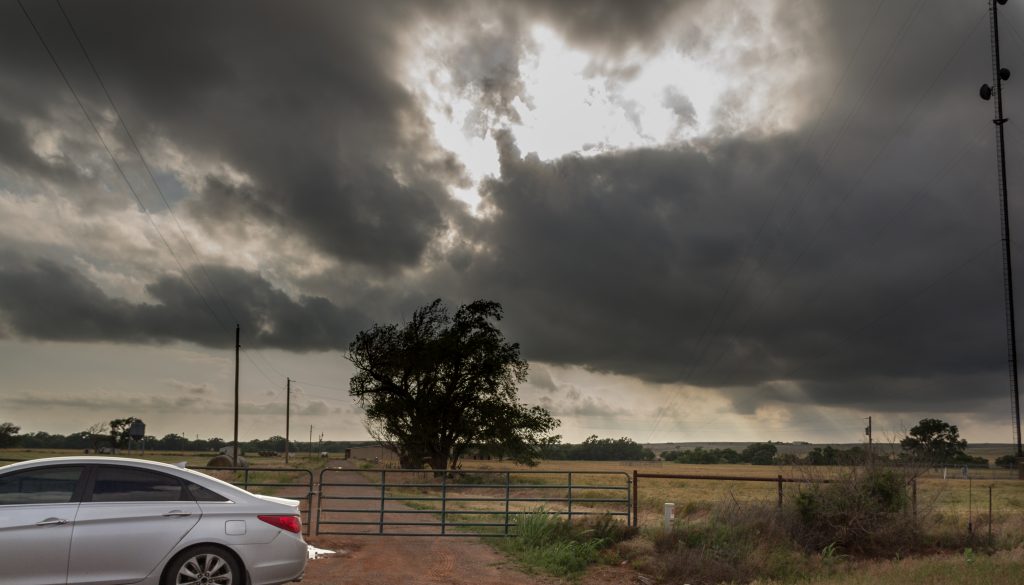 I saw that some storm initiation was now going on to the north and was tempted to head over to get in position. I just wanted to rest though, not backtrack a couple of hours back to Oklahoma City. So I called it a day.
…
Which is why I missed a tornado just north of Woodward later that evening. According to some of the reports I heard, the damn thing sat STATIONARY IN A FIELD for like ten minutes. Then it lurched northwest (of all things), scaring the crap out of a few chasers.
This was the topping on a crappy day. I resolved to do better tomorrow.
Lessons Learned:
Focus some forecasting time on finding out more about when storm initiation will happen. I could have gotten another couple of hours of sleep and still had time to get out there and WANT to chase. I'd have missed the hotel waffle though. I have mixed feelings.
You are not a hawk chaser. You are a storm chaser. Leave the local wildlife alone.
Experimenting with the camera was the only good decision I made all day. It helped a lot.